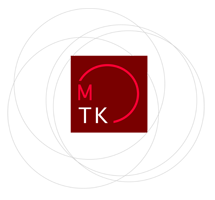 Collaborative Research Centre 933 of the German Research Foundation
University of Heidelberg • College of Jewish Studies Heidelberg
Material Text Cultures
Materiality and Presence of Writing
in Non-Typographic Societies
| | | |
| --- | --- | --- |
| | | |
| A01 | Lettered and Inscribed. Inscriptions in Urban Space in the Greco-Roman Period and Middle Ages | |
| UP3 | Continuity and Change in Epigraphic Habits – Papal Inscriptions between Late Antiquity and the Renaissance (5th – 15th Centuries) | |
| | | |

current members of staff

Project Description

Within mediaeval epigraphy, the inscriptional forms of expression (epigraphic habit) cultivated by the popes are characterised by a particular continuity. Since the 4th century, Roman bishops have used text media and tablets (scritture esposte) for communicative and representative purposes. It is for this reason that they are excellently suited to comprehensive diachronic investigation of pre-modern writing/inscription.

Scholarly examination of epigraphic testimonies commissioned by Roman bishops and created in their immediate environment has until now predominantly focused on content as well as philological and palaeographic aspects. Subproject A01 Subproject 3 widens this approach by viewing the subject in terms of cultural significance. This perspective is harmony with the way research conducted by CRC 933 is structured. It considers the spatial distribution (topography), spatial contextualisation (topology), embedding of specific activities (praxeology) and, last but not least, the material presence and affordance (materiality) of inscriptions in mediaeval Rome.

In the second funding period, the project focused on the Early and early High Middle Ages and connections were made to those A01 subprojects that focus on the Ancient World. The next funding period will also include the 12th-15th centuries.
© University of Heidelberg, made by
datalino
2010-2019 |
Contact, Site Notice, Data Privacy