The pursuit of success has always been an important driving force for human action. People use a wide variety of means to achieve not only success, but also popularity, happiness, wealth and love - and are in competition with other individuals.
The means of achieving these goals in Ancient Egypt included artefacts with talismanic inscriptions for personal practices designed to gain favour, which were very often conducted with requests and pleas directed towards higher powers/deities. Other means included antagonistic rituals for overcoming enemies and rivals.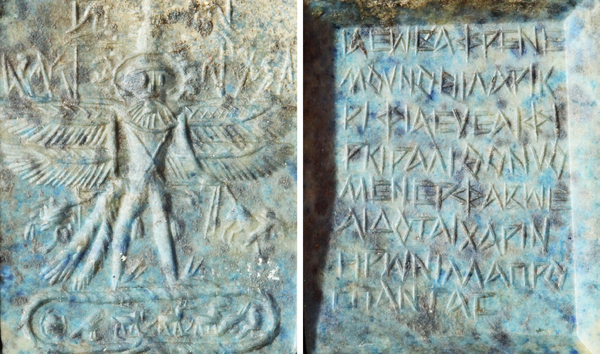 These magical signs and their mediums for gaining favour and creating antagonism can be found in various (temporal) ages and cultures of Egypt - from the Middle and New Kingdoms to the Greco-Roman period and Christian Coptic Late Antiquity. Use of these artefacts included various practices, such as recitation, copying, reading and listening. They sometimes included reuse of the artefact and many other practices, all of which should be taken into account.
The aim of the research project is to investigate the basic socio-cultural concepts of personal gaining of favour and creation of antagonistic situations for dealing with enemies. The two focal points here are the changing materiality of the artefacts and the analysis of metatexts to which they can be linked.