| | | |
| --- | --- | --- |
| | | |
| C10 | Letters as Material Communication in the Literature of the 12th to 17th Century | |
current staff members
Letters in literary texts reflect the ways of written communication and represent relationships and their disruptions. The focus lies often less on the referential function of the letter, i.e. the content or message, than on how the message is conveyed – its material dimension.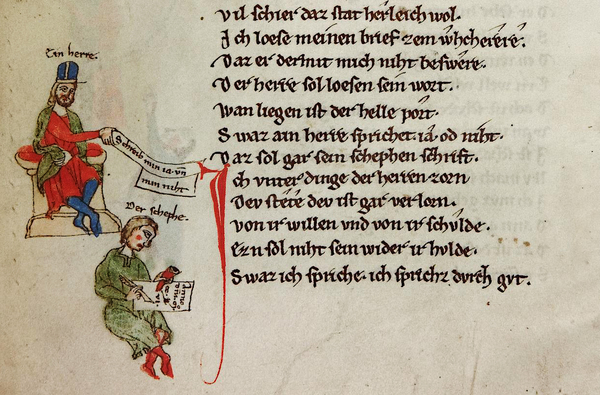 In literary texts, the mobility of letters is crucial; rather than the physical form of the letter, practices like carrying and reciting the written text are of particular interest. How they are sent and received is a constitutive element of letters and it shapes their meaning in a particular social context.
The project thus endeavors to analyze narratives of letters in respect to how these messages are conveyed, examining the topological flexibility of letters as well as the praxeological relationships between the texts and their agents (writers, messengers and readers).