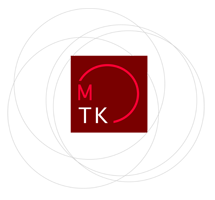 Collaborative Research Centre 933 of the German Research Foundation
University of Heidelberg • College of Jewish Studies Heidelberg
Material Text Cultures
Materiality and Presence of Writing
in Non-Typographic Societies
Lettered and Inscribed. Inscriptions in Urban Space in the Greco-Roman Period and Middle Ages

A01

Reception and Communal Refashioning: The Ancient Past in Urban Inscriptions of the Latin Mediterranean World

A01

UP3

current members of staff

Project Description

After a long period of epigraphic decline in Late Antiquity and the early Middle Ages, the medium "inscription" seemed to have undergone a revitalization in the 11th century – a phenomenon that can be observed, first and foremost, in the newly-arising socio-political formations of north-italian urban communes. This profound transition, theory has it, was accompanied by an increasing attention towards the material remains of ancient epigraphic cultures. Yet how sweeping was this supposed change to the realm of medieval communications and literary practices?

The project is tackling the inherent connection between the development of an advanced epigraphic habit within the cities of the medieval Latin Mediterranean and an enhanced reception of the material heritage of classical antiquity still very much in existence in later centuries. Furthermore, by focussing on Rome and the papal curia, the quality of the 11th-century watershed shall be valued against traditions of marked epigraphic continuity. After all, the bishops of Rome incorporated ancient epigraphic practices into their communicative repertoire ever since the 4th century. Therefore, in order to better understand epigraphic developments of the central Middle Ages, aspects of early medieval stability and endurance within the sphere of epigraphic output need to be taken in to account.
© University of Heidelberg, made by
datalino
2010-2015