Subproject A03 UP2 deals with the question of how people in Antiquity communicated with gods and supernatural powers. This topic was first addressed as a central focus of research in the second funding period. In our previous research, we understood defixionum tabellae (curse tablets) as a means of this communication and compared them with other types of and options for communication, e.g. sacred Latin inscriptions. Special attention was always paid to the materials used in the various artefacts.
Our next goal is to use the methodological approach we developed – namely the comparative analysis of the various means used in communication with gods and other supernatural powers – to continue our work on a specific category of texts. We will focus on pleas made to supernatural powers in order to redress a situation. Typically described as 'prayers for justice', these requests have attracted increasing interest over the last thirty years. They were usually written on lead and individuals used them to turn to supernatural powers in order to seek satisfaction for an existing violation of their rights. Evidence of this practice can be found in various places throughout the Greco-Roman world from the 3rd century BC to the end of the 4th century AD.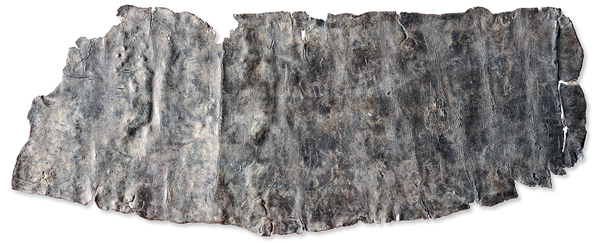 Previous research on prayers for justice has concentrated on the fundamental question of whether they should be regarded as a separate category, and if so, to what extent they differ from the aforementioned defixiones. Both types of text were usually written on lead tablets, which makes it difficult to differentiate between them in terms of composition and method of production. The primary basis for differentiating between the two has therefore been content: defixiones curse other persons in order to influence their future actions, while prayers for justice turn to supernatural powers because of a legal violation already suffered by the person making the request. The sites – as far as they are known – also appear to be different: while defixiones were mainly deposited in graves, prayers for justice are primarily found in sanctuaries consecrated to local gods.
A total of seven 'typical features' were defined for the assignment of text tablets to the category of prayers for justice. Although the materiality of the artefacts has played almost no role so far, answers to this end are also expected in relation to the question of the differences between the two types of text. This is a research desideratum that we wish to fulfil. Consequently, the analysis of the materials used in the tablets will be at the forefront of our research in the third funding period. For the first time, we will conduct a systematic investigation into the form, layout and associated praxeological aspects of the artefacts. The specifics to be determined include the production, size and shape of the tablets, the location of the finds and the method of depositing the tablets, as well as the execution and type of lettering.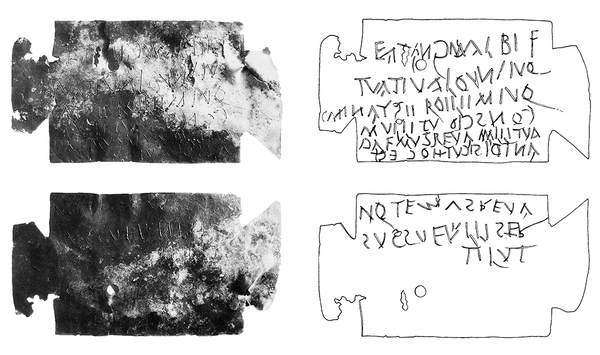 Although prayers for justice were composed almost exclusively on durable materials, there were always other ways of turning to supernatural powers. Further questions that we will address include the method and form in which this was achieved, whether durable or perishable materials were used, and whether the requests were intended to be visible or secret. We will also examine whether different practices existed at different times and in different places, and if there were any developments (particularly with regard to any mutual influences). Last but not least, the research will consider the social factors resulting from such a reassessment of the sources. To what extent can connections be drawn between social realities and the material aspects of requests directed towards gods? What does this say about the relationship to any existing secular authorities? We will continuously hone these and similar considerations of social contextualization by comparison with similar source groups (e.g. confessional inscriptions, requests made to oracles, notices of loss and petitions addressed to state authorities). We will use this basis to clarify whether and to what extent the seven 'typical features' should be retained, supplemented, modified or even completely redefined.