| | | |
| --- | --- | --- |
| | | |
| A09 | Writing on Ostraca in the Inner and Outer Mediterranean | |
current staff members
former staff members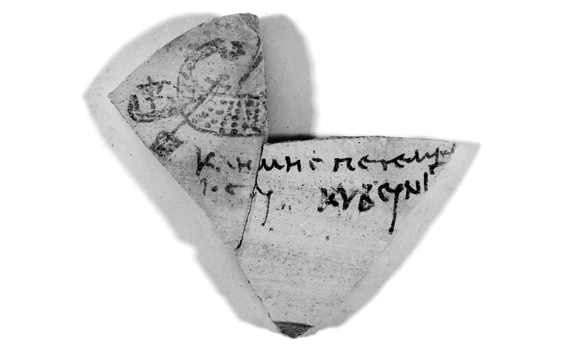 Subproject A09 investigates the praxis of using ostraca as a writing material in the Ancient Mediterranean. It focuses on the close connection between texts and their material substrates in order to analyze the historical and cultural circumstances in which ostraca were produced and circulated.
In the second phase, the research will explore communication strategies and linguistic peculiarities associated with the use of ostraca for writing, concentrating in particular on the language of texts written on ostraca. On the hypothesis that ostraca provide us with a special kind of evidence for the language of everyday life, we plan to analyze patterns of speech and discourse peculiarities in texts on ostraca, also compared with texts of identical or similar types inscribed on other materials.
While texts in Greek will be at the center of the research, those in other languages, in particular Latin, will also be investigated as well as the possible mutual influence of languages within various multicultural milieus in which ostraca were used for communication.
Image above: An ostracon from Didymoi (Egyptian Eastern Desert) dating back to 76/77 AD. Depicted are a boat and the name of its helmsman. © Adam Bülow-Jacobsen