| | | |
| --- | --- | --- |
| | | |
| A12 | The Artist's Presence. Medieval Artefacts with Artists' Signatures | |
current staff members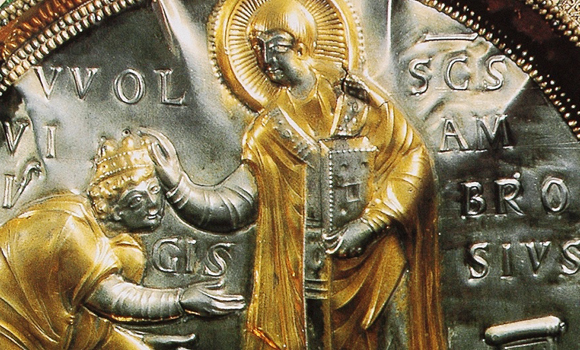 Subproject A12 investigates medieval works of art that have been signed by their artists. It analyses how this way of inscribing a name endowed them with presence and how this presence could become effective in actions where an artefact bearing a signature is involved (whether this be an action of liturgical, political or of other nature). The project intends to pave the way towards an innovative approach to artists' signatures by focusing not only on the artist, but also on the signed artefacts as scripto-pictorial media, and on the reception practices related to them.
Previous research has established a sound basis in collecting and analyzing hundreds of medieval signatures. It paved the way for a better understanding of artists' pride, artists' humility and provisions for the afterworld. However, more often than not the dimensions at stake in the CRC, i.e. aspects of material, topology and praxeology, were of lesser concern. They are decisive for the shift that this project proposes: from the signing artist and the contents of the text towards the signed artefacts as a medium that combines script and image, and towards the effects of presence and the practices linked with these artefacts. Based on the reconstruction of plausible scenarios in which signed artefacts were used, the fundamental question has to be posed how the relationship between a human being and an object changes when the latter bears the name of its maker. Thus, both the aesthetics of production and reception are considered.
Goldsmith's art will function as the main case study. These artefacts are often connected to specific practices and contexts of action that were attributed high religious and political importance. The costs, semantics of material, and social prestige potentially inherent to them raise the question how the script they present gained efficacy and how we can describe their visual strategies.