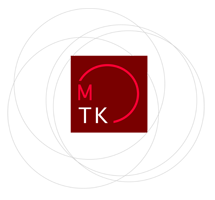 Collaborative Research Centre 933 of the German Research Foundation
University of Heidelberg • College of Jewish Studies Heidelberg
Material Text Cultures
Materiality and Presence of Writing
in Non-Typographic Societies
| | |
| --- | --- |
| Sacred and Holy Scripture. On the Materiality and Function of Competing Systems of Writing during the Formation of the Religious Field in Bali | |
| C07 | |

current members of staff
former members of staff

Project Description

OBJECTIVES

Paradigmatically working out the mutual entanglements of material script-bearers and ritual and/or cultural practices using Bali by way of example: above all comparison between magically effective and hermeneutically 'legible' writing.
Researching the significant transformations on the social, content and formal levels that currently are occurring in Bali through the transformation of the religious field by the adoption of typographical scripturality.
Analysis of reflexive approaches to various material script-bearers: from the ban on reading magical lontar texts to the current search for a typographically reproducible and broadly accessible 'sacred scripture'.

SUMMARY

Documenting and analysing the material substrates of Balinese scripts (lontar, stone, fabric), their aesthetic design and their performative incorporation into social space.
Working out the concomitant social practices and hierarchies as well as the reflexive restriction and/or the ritual control of access vis-à-vis magical texts and sigils.
The key question is which changes and polarisations on the social levels and in the content accompany the transition from magically potent scripture to sacred text, and how do processes of modernisation affect the understanding and use of script and the interpretation of religion.

RESEARCH STRATEGY

Of central importance to the CRC is extending the range of methods by including an ethnographic approach which, through participant observation, includes the social and ritual embeddedness of script-bearing artefacts and their reflexive categorisation by the protagonists, and thus can also provide a methodological corrective.
© University of Heidelberg, made by
datalino
2010-2015