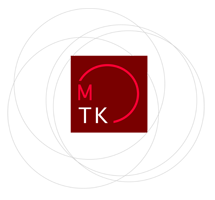 Collaborative Research Centre 933 of the German Research Foundation
University of Heidelberg • College of Jewish Studies Heidelberg
Material Text Cultures
Materiality and Presence of Writing
in Non-Typographic Societies
| | |
| --- | --- |
| Service Project on Information Management and Information Infrastructure | |
| INF | |

current members of staff
former members of staff

Project Description

The basis of this project is a Content Management System (CMS) for internal communications and joint data storage. The CMS enables the research team to document pictures, videos, literature and bibliographical references, source texts, text transcriptions and object data relating to artefacts – and above all to contextualise the analysed script-bearing artefacts according to their respective reception practices in data base modules to form 'materiality profiles', 'topologies' and 'praxeograms', whence they may be evaluated. Once developed, the CMS will also provide the basis for working on the scientific texts in a collaborative manner and ultimately for publishing them together, along with further data from the MTC-Online data base system, on the CRC's own website.
© University of Heidelberg, made by
datalino
2010-2015