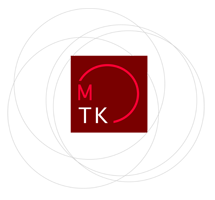 Collaborative Research Centre 933 of the German Research Foundation
University of Heidelberg • College of Jewish Studies Heidelberg
Material Text Cultures
Materiality and Presence of Writing
in Non-Typographic Societies
| | |
| --- | --- |
| Script and Characters on and in the Mediaeval Artwork | |
| A05 | |

current members of staff

Project Description

Sub-project A05 is dealing with inscriptions and writing in church buildings and liturgical spaces in central and western Europe from the early to the late Middle Ages.

After focusing on the 'production of presence' or 'restricted presence' of inscriptions and writing during the first period, the project now aims at analysing the interconnections between inscriptions and writing within the church building and the creation of liturgical spaces. Next to materialized forms of writing (architectural inscriptions, inscriptions on sculpture and liturgical artefacts; writing in codices) the analysis shall also incorporate forms of writing that cannot be (permanently) experienced in a material way, i.e. the spoken word, chants or psalms, liturgical acts, theological concepts or socio-cultural practices.

The study devoted to book painting (Frese) will focus on liturgical codices. By analysing illuminated pages and canon pages its aim will be to understand the extent to which liturgical manuscripts can be understood as spatial entities and how they interact with the external liturgical space.

The study of portal inscriptions (Krüger) will be extended to the interior of the church building, focussing on the use of writing and inscriptions as a means to define and delimit specific interior spaces. Especially inscriptions on liturgical furnishings and artefacts will be used to trace interactions between inscribed artefacts, sacred spaces, liturgical acts and theological meaning.

In the second phase of research the study of building inscriptions (Keil) will focus on inscriptions placed on sculptural elements (such as capitals, cloister reliefs or reliefs on choir screens) within sacred space or adjacent to it. The main points of interest will be the kind of the texts involved and their connection to the respective images as well as receptive practices concerning individual artefacts.

The three studies will reunite their approaches for a combined investigation of the works of art donated by Bishop Bernward of Hildesheim (993-1022), which include inscriptions of diverse nature and material as well as liturgical manuscripts, and which are preserved in uncommon completeness.
© University of Heidelberg, made by
datalino
2010-2015