News
MERCATOR-FELLOW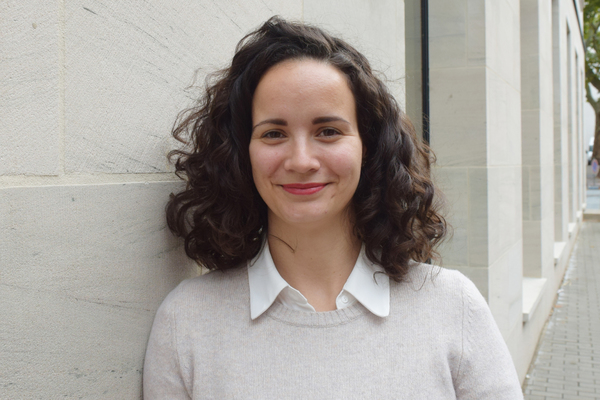 We welcome Dr. Saskia Limbach (historian at the University of Milan) to the SFB 933. From September to December 2020, she is working as a Mercator-Fellow in the subprojects A06 "The Paper Revolution in Late Mediaeval Europe. Comparative Investigations into Changing Technologies and Culture in `Social Space'" and B13 "The Order of Knowledge and Biographical Writing. Calculated Handwriting in Printed Books of the Early Modern Period (16th and 17th Century)". Her research focuses on digital humanities, book printing in the Early Modern Period, legal publications, and the economic conditions of book production.
NEW SUBPROJECT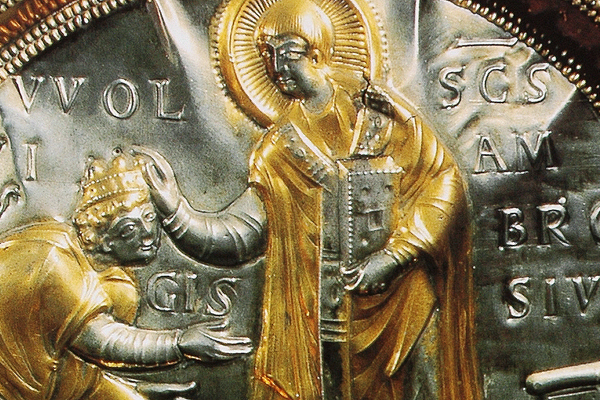 The German Research Foundation (DFG) has approved the follow-up application for a further subproject in SFB 933. This is the art historical subproject A12 "The Artist's Presence. Medieval Artefacts with Artists' Signatures", which is headed by Prof. Dr. Rebecca Müller and started work in early July. Further information can be found here.
AUSEINANDERSETZUNG MIT DEM ORIGINAL – KUNSTHISTORIKERIN REBECCA MÜLLER IM GESPRÄCH
"Die Kunstgeschichte hat ihren Sitz im Leben." Rebecca Müller forscht zur Antikenrezeption im Mittelalter und ist fasziniert von den Querverbindungen und Parallelen, die von der Vergangenheit bis in die Gegenwart reichen. Seit Juni dieses Jahres leitet sie am SFB 933 das neu hinzugekommene Teilprojekt A12. Hier berichtet sie über ihre Forschung: https://sfb933.hypotheses.org/2597
Thematic Fields
The interdisciplinary work at the CRC 933 is organized in seven thematic fields. They are based on the method of praxeologically oriented analysis of artefacts, which builds upon the examination of materiality, topology, and presence as well as on the reconstruction of praxeographies. The thematic fields stretch across the three research areas: A 'Social Spaces', B 'Social Fields', and C 'Reflection (Metatexts)'. The thematic fields are designed to make times and spaces comparable with regard to identifiable areas of social practice (ritual-religious, scientific-epistemic, political-administrative), and they serve further development of the theory and methods of the CRC 933.
Dates of MTC
all Dates are available in the calendar
Social Media
Follow us on our blog

Follow us on twitter

Goals & Central Ideas
The Collaborative Research Centre 933 (CRC 933) examines script-bearing artefacts: pillars, steles, portals, tombstones, potsherds, amulets, scrolls, papyri, parchment codices; to name only a few. The researchers involved investigate a lot of questions: How and under which circumstances were these artefacts produced? In which spacial arrangements were they located? Who had access to them? How and in which contexts were they used? Continue reading
Publications
MTK-Series' "Materiale Textkulturen"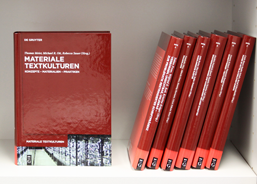 The MTK-Series Material Text Cultures is the Collaborative Research Centre's publication organ. We publish collected volumes and monographs that focus on the CRC's main research questions, meaning the materiality and presence of writing in non-typographic societies. All volumes are open access and can be found here.
5300 Jahre Schrift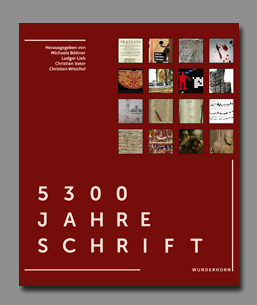 In 50 articles, the volume "5300 Jahre Schrift" published by das Wunderhorn presents 50 written artifacts, which are as diverse as their origins and their writers and readers – including Mesopotamian tax lists in cuneiform script, Roman temple inscriptions, ancient Egyptian books of the dead or even street art and hypertext. More information
Arbeitsplatz Wissenschaft